I just have a minute but I wanted to show you guys Maylees other pants that my beautiful friend
Heather
had leftover from her custom order for pants. I was very happy to have leftovers big enough to make these pants, and so was
Heather
. By the way, Heather has a
shop
on etsy you NEEEED to check out she makes this teeth soap and OMG you HAVE to try it. It made my teeth so much whiter just in the first use...you have to try it, I promise its the best stuff! My teeth feel clean now OMG just go
buy some
!

Ok back to Maylees pants: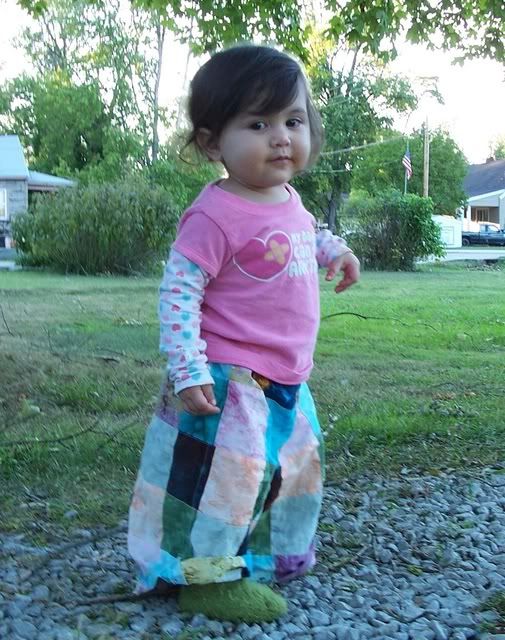 Thanks so much
Heather
for the fun custom and for the leftover fabric to make Maylee look like a little hippie! Your pants are on their way to you and they look a whole lot like this only taller and with ruffles made of patchwork on the bottom LOL


I love my little walking supermodel! She is too cute in these pants!